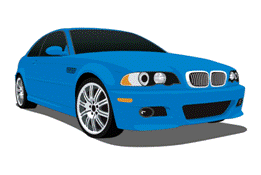 You get so much for only $9.95 a month. This is not a mistake.
$9.95 is all you pay every month! Here are some of the features:

* Video E-mail
* Live Video Chat with Up to 4
Other People
* Live Streaming Broadcast
* Your Own E-mail Address
* Your Own Private, Secure Blog –
NO strange ads, none uses your
material
* Your Own Private, Secure Video
MediaVault for You, Your Friends,
and Family
* A Message Telling You When Your
Video Mail Has Been Viewed
* Conversion of Your Files Into Any
of 122 Different Video and Audio
Formats
* Mac Friendly
* Ability to Podcast, Download
Videos into your Ipod
VIDEO SAYS IT SO MUCH BETTER THAN TEXT
NO LONG DISTANCE CHARGES
NO STRANGE ADS OR POP-UPS
JOIN FOR ONLY $9.95 A MONTH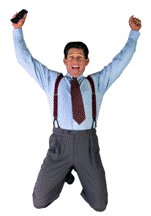 SINGLEHANDEDLY, THE GREATEST ADVERTISING INVESTMENT YOU WILL EVER MAKE…
You get paid to talk.
You're good at it.
That's how you build relationship with your customers.
The more chances to get to talk, the more sales you make.

Well, here's a big chance to take sales from the competition, and build stronger, longer lasting relationships with your customers . . . by talking to them even before you meet.

Reality is, your next car sale will start online . . .

The 2007 Deal eBusiness Performance Study states that approximately 83% of all car buyers do their research and due diligence on the internet before ever visiting a dealership. This number is likely to increase!

IT JUST MAKES SENSE TO HAVE AN EFFECTIVE ONLINE PRESENCE!!!

Connecting with customers while researching online will bring them to your door. Connecting with your past customers online will get you to their door and then they'll be coming to your dealership!

QUICK!!!

You've got a inquiry from the web-How do you respond?
With an e-mail????? How weak is that?
You salespeople are TALKERS, not writers!
You're relationship builders - not pen pals!!!

Get yourself face to face in front of your customers,
anytime, 24/7, 365 days a year, with HelloWorld streaming video mail.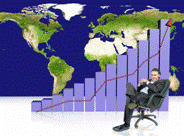 CASE STUDY:
Minnesota Ford salesman becomes number one salesperson in the entire region despite 5 other Ford dealership within a 20 mile radius. Anthony found an opportunity with HelloWorld, and he took it! He branded himself far apart from the competition. Send your customers a video message:
* Use it to make a video introduction of yourself
and your dealership
* Take a video of the car that your customer wanted more information on so they can see it NOW

Get in touch with past clients, let them know that the car of their dreams just arrived on the showroom floor.
Should you have it washed, waxed and ready for them.